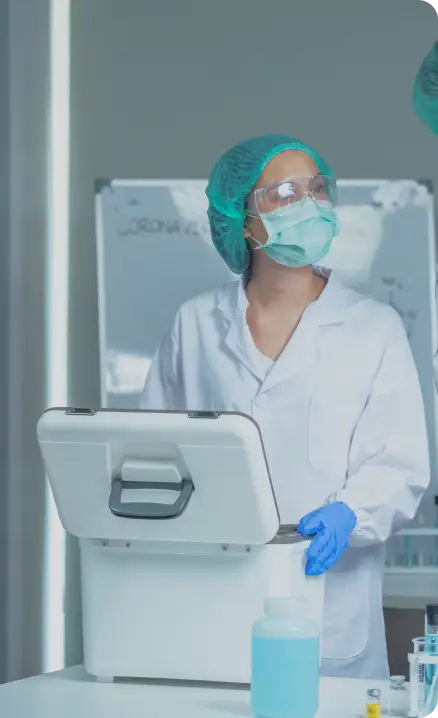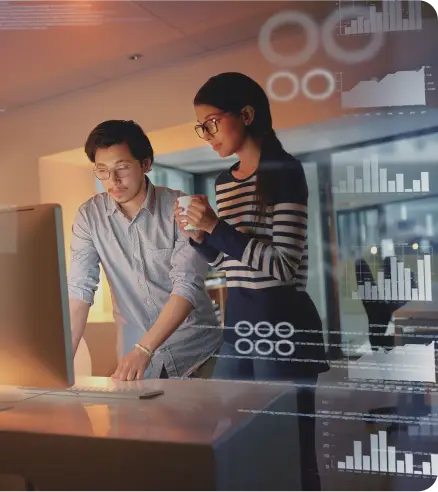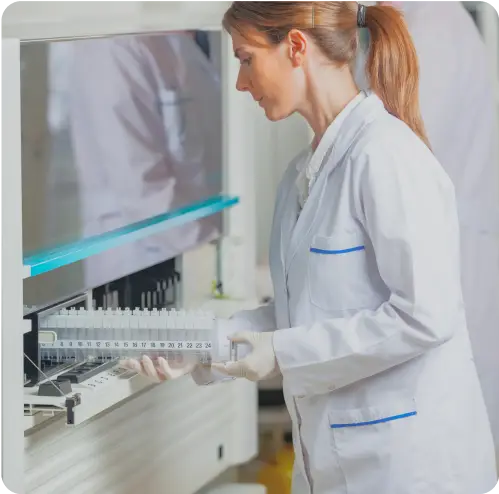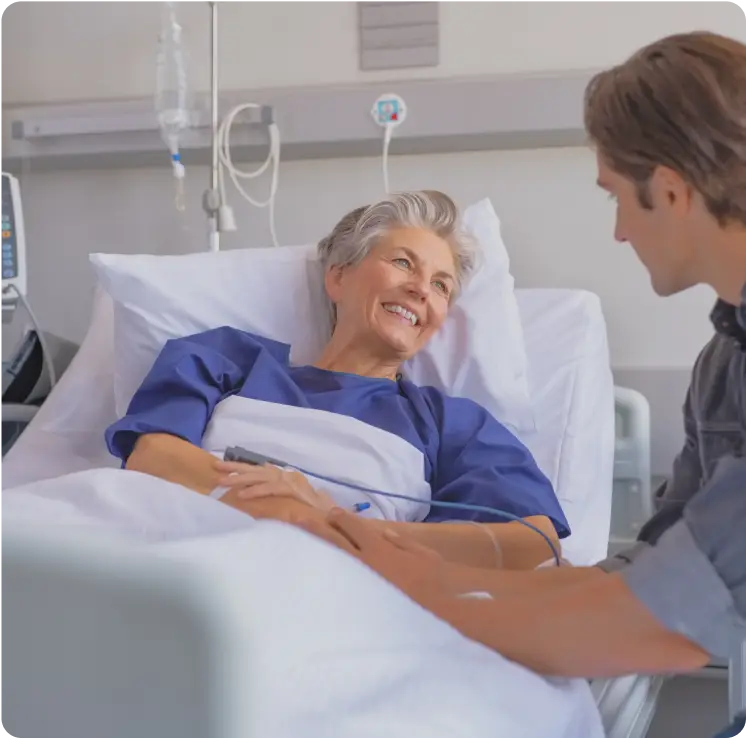 The Octalsoft Edge
With 15+ years of experience Octalsoft's distinct edge combines strategy, consultation, development, execution, support, and maintenance, with the perfect equilibrium of our human-machine workforce. The firm's stance is an agile approach toward solution development to create use-case-specific, highly flexible products that match all project requirements and budgets. At Octalsoft we believe in the transformative power of technology and how every engagement is a partnership that enhances value on all sides.
Our Capabilities
Being on the cutting edge of technology and with a deep understanding of what makes patients tick, both mentally and physically, leverage Octalsoft's eClinical software expertise to streamline, improve and advance your next clinical trial.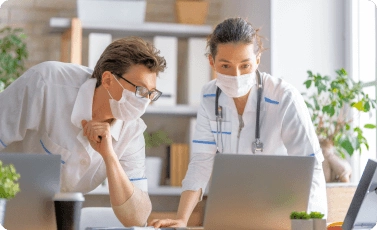 eClinical Software Solutions
Octalsoft provides a suite of integrated, comprehensive, cost-effective, and secure clinical trial software solutions to better manage global clinical trial studies.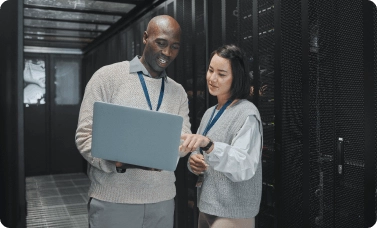 Management Tools
Access a comprehensive and advanced platform designed to revolutionize the way enterprise operational efficiency is achieved, maintained and augmented.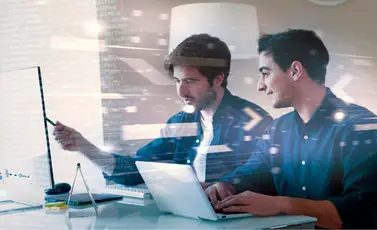 Custom Software Development
We facilitate end-to-end enterprise digital transformation through intuitive and scalable custom software solutions built by vetted experts to prepare your organization for the future.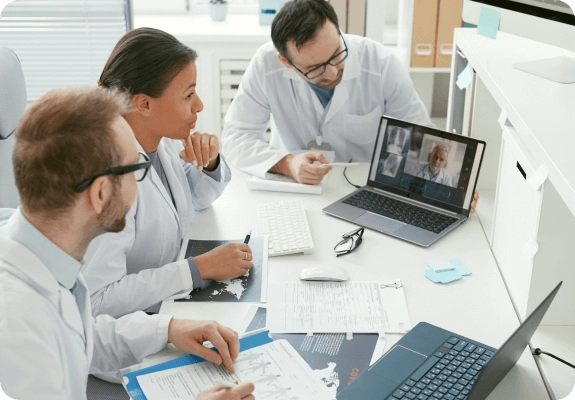 Decentralized Clinical Trials
For modern sponsors and CROs, Virtual/decentralized clinical trials have increasingly become a strategic priority, especially after the COVID-19 pandemic. Octalsoft offers a comprehensive array of tools that you can leverage for a successful DCT.
AI/ML Implementation
By harnessing the power of AI and ML, researchers can accelerate drug discovery, enhance patient selection criteria, optimize trial design, and ensure real-time monitoring and safety. Octalsoft Integrates advanced AI/ML capabilities into our our comprehensive suite of eClinical software solutions to maximize value for doctors, sponsors, and patients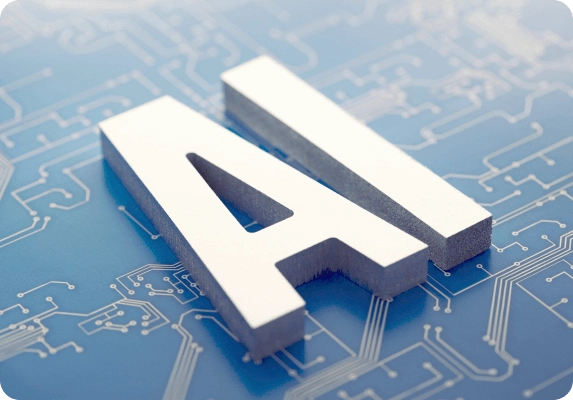 Our Vetted Experience
1500+
clinical studies
conducted
1M+
Lives
Touched
6k+
Clinical sites
enrolled
30k+
Platform
Users
20+
Countries
Covered
20+
Therapeutic
areas covered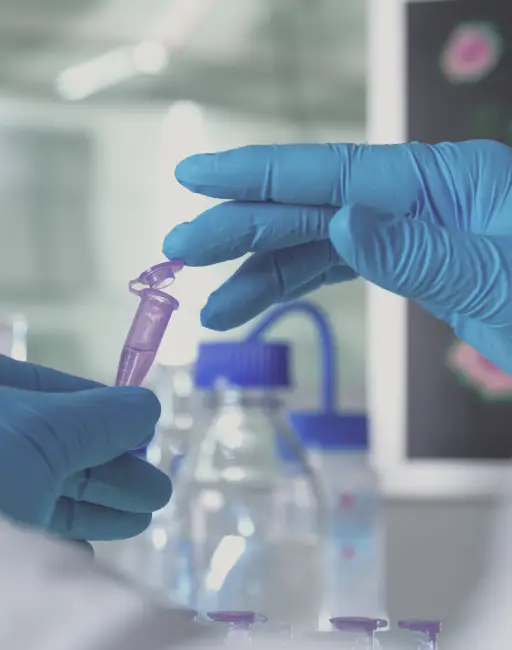 CTMS
Octalsoft CTMS is a cloud-based clinical trial management system that transforms your disjointed back office clinical trial tasks into a highly efficient and cohesive work environment. It enables global pharma sponsors/CROs to maintain a centralized, relevant and most up to date study and operational database; thus providing users with real-time operational visibility and total control.
EDC
Octalsoft Electronic Data Capture software is designed to streamline the collection of trial patient data, that supports early to late-stage clinical development phases and post-approval trials. The flexible and scalable EDC solution finds patronage across the complete spectrum of clinical research community including Pharma, Biopharma, Medical Device Companies, CROs, and Clinical Sites.
IWRS
Octalsoft's IWRS software is yet another powerful and valuable asset in the eClinical toolkit that enables sponsors to not only configure subject enrolment and randomization process but also manage global IP supply chains, using an intuitive web-browser interface. it eliminates selection-bias and limits the predictability of treatment allocation and optimizes clinical supplies management.
ePRO
Octalsoft's ePRO is a comprehensive solution that comes with the capability to set up response-driven push notifications or emails to remind patients to report their outcomes at the right time. Simple page layouts, chronological response mechanisms, and unambiguous error messages all lead to an enhanced patient experience. All ePRO data is encrypted and compliant with all FDA and EMEA regulatory requirements including 21 CFR Part 11.
eTMF
With Octalsoft's eTMF, you gain access to a flexible wizard-driven process for setting up eTMF – table of contents (TOI), document templates, metadata, and other parameters, allowing the user to accurately customize the TMF filing plan with study-specific documents. Deploy a highly effective eTMF solution to electronically capture, organize, share, and store all those essential documents, images, and artifacts that arise during the lifecycle of a regulated clinical trial.
CTSM
Octalsoft's system allows for real-time tracking and optimization of clinical trial supplies, ensuring that sites have the right amount of investigational products and ancillary supplies at all times. Efficiently manage the complex tasks of end-to-end inventory management, clinical trial supplies, and logistics processes while ensuring compliance with regulations and Good Manufacturing Practices (GMP).
" With the growth of our geographically scattered team, staying connected and sharing data securely and reliably became a critical requirement for us. We had outgrown our legacy applications, and approached Octalsoft to upgrade to a web-based database solution. Octalsoft quickly analyzed our requirements and developed a solution that encapsulated our business process needs comprehensively. Octalsoft continues to provide on-going support for the new database that is central to our business operations. We are extremely pleased with Octalsoft's delivery approach and performance. "
Moms In Motion
President
" What sets Octalsoft CTMS apart is its simple user interface. It is intuitive and easy to use. The ability to access the system from anywhere, at any time, has been a game-changer for us. The support we receive from the Octalsoft team has been excellent. They continue to be responsive and helpful whenever we have questions or need assistance. In addition to CTMS, we also leverage their IWRS system and we are quite satisfied with the tool and their delivery method. "
Cliantha Research
VP- Global Client Operations
" It's been great to work together with Octalsoft on achieving the study goals. Octalsoft`s CTMS, eTMF and IWRS applications are well-designed and well-integrated systems, customised with all contributors and participants inputs and interactions. "
Alkem Laboratories Ltd
Manager-Clinical Research
" We were looking for a robust centralized system to manage clinical trial data. Octalsoft CTMS and eTMF fulfilled those needs to greatly streamline processes within our allotted budget. They are continuously building new offerings of value which we can opt into as needs permit. Partnering with Octalsoft has been a good decision and would recommend their services "
Stiris Research Inc.
Clinical Systems Specialist
"We have not faced any problem till date with Octalsoft's platform/solutions. The platform is user friendly at all levels. Axis Clinical used the platform for tracking & analysing subject details, visit details and IP kit inventory. Subject visits and investigational product tracking became very easy and convenient with Octalsoft's solutions. I will certainly recommend Octalsoft's eClinical solutions to others for efficient management of clinical trial operations."
Axis Clinicals
Project Manager
" Partnering with Octalsoft was the most successful & important decision for Seveillar in the journey. In Octalsoft, we found a true collaborator to manage supply chain and randomization of complex clinical studies through their digital technology platform & not just a software application. Safety of Human Subjects involved in the clinical study was always given the highest priority by Octalsoft while developing the platform along with data security, integrity and global regulatory compliance."
Seveillar
Director of Seveillar
" We engaged Octalsoft to help us implement the Standard Work Plan Repository database that helps us automate the cumbersome work plan processes. They guided us in eliciting system requirements after reviewing our operational processes. After defining measurable project milestones, Octalsoft helped us visualize the end solution using incremental application prototypes. By employing an effective communication plan, Octalsoft kept us informed about the project status throughout the project lifecycle. We are extremely happy with their team's performance "
TAMKO Building Products LLC
Plant Maintenance Manager
" My experience with Octalsoft has been delightful. It began with an assessment of Octalsoft's software capabilities, given our expertise in the clinical domain. We engaged in numerous discussions and brainstorming sessions to form new methodologies for blinding with all suggestions being well-received and prompt solutions provided. The team is knowledgeable and supportive, and working with them has been a wonderful experience. We consistently recommend Octalsoft's services to our customers and have faith in the company's bright future. I wish the team the very best. "
Bilcare Limited
DGM - Projects
Ready to power your next clinical trial with groundbreaking tech capabilities?